From 23 Aug 2018- 23 Aug 2019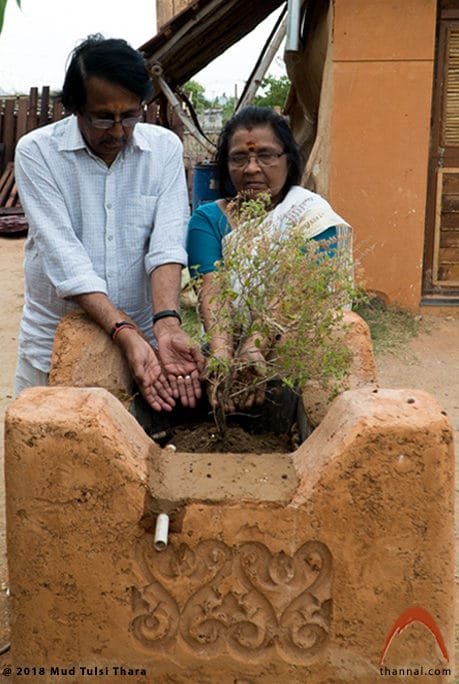 Today, August 23 is Thannal's birthday. After seven years of romanticising Nature and its various methods, we are at a turning point where Kerala is completely devastated with floods. We do not name it as 'nature's fury' but a long term calamity caused by the actions of people in the name of development in the Western Ghats and Flood Plains. Taking this as a wake-up call for our future years of natural buildings, we come up with the following objectives for next year: August 2018 – August 2019.
#KeralaFloods : An attempt for a Free Home, for rehabilitation of a Flood effected family, built in pure natural building techniques. We are constantly learning more about natural building techniques, but whatever we have learnt, we will be contributing to make a home to withstand floods, affordable for all and without harming nature. 'Grow more villages with less development and natural buildings.' It will be co-ordinated by Sundar Rajganesh, Akhil Shajan, Biju Anna and others from Thannal team, along with a selected team of scientist and PhD students, master masons from Rajasthan. More details will be published after the project is completed.
Natural Living: growing own food in natural way to be self-sustaining. Not only having Natural Buildings, but essentially cultivating food for ourselves to take a step ahead in Natural Living. Sindhu Bhaskar, Adhya Vriksha, Chidhambara Raaja, Gughapriya Elango will be working on it. Within 15 days, we will be announcing a Farmers workshop: Natural Living to hand over the values of building and farming in harmony with earth, initially for Tamil Nadu farmers and later for other states.
Publishing video documentation, of Earth Bag home by film maker Aparna Bansal.
All the Owner's Build projects under Thannal: Cowshed at Polur, Farmers home in Attappadi, Inn for Natural Hygiene, Vadakara and Seed bank, Dindigul will be bit delayed as it is an emergency situation and we will be working more towards disaster rehabilitation.
Launching 'Khoj', second Natural Building Music venture by Dharan Ashok and Prashanth P.S. after 'Adobe Girl'.
Taking the idea of natural buildings to the local people through first Indian Natural Building Magazine in regional languages Tamil, Malayalam and Hindi.
Expressing more through our website and print media, than public speaking or interviews. Following a path of 'Nishkama Karma' without much media attention and publicity.
Starting 'Free Homes' section with natural farming for the needy people (read more: https://thannal.com/free-thannal-homes/ ).
Natural Building Library in a Village, so that indigenous knowledge bank is correctly placed into a rural surrounding.
We are happy to convey that we are registered as 'Thannal Mud Homes Trust', paving way to expansion of our Natural Building School into a full-fledged educational institution.
After spending more than two and half years studying about methods in Rajasthan, exploring more about South Indian techniques in Chettinad Plasters and with Guruvayoor Mural Institute.
Study of Flat mud roofs at a 300-year-old Cob Home in Palakkad.
Lime-brick study and revival of lime kilns.
Publishing books:
Indian Plasters
Handbook for Common man: How to do a Natural Building
Weaving Wall translations into regional languages
Journey of Owner's Builds through Thannal, in Malayalam and English.