Explore Our Hands-On Workshops
Learn the skill of shelter making by working with your hands on in our Natural building kalari.
The 5-day Hands-on and Complete Companion of Natural Building Combo workshop –
If you're excited about joining this year's Hands-on and Complete Companion Natural Building Combo workshop, you can now sign up for the waiting list in case all seats are filled. If there are any cancellations or openings, we will notify you promptly. To ensure you have a reserved seat, please email thannalroots<@>gmail.com
Natural building workshops are the platforms where people understand the significance of Natural Buildings through sensing various materials used, how they are prepared, hands-on experience on indigenous techniques, observe experimentations and completed projects and know about pioneer natural builders from around the world. More than this, participants can connect with other like-minded people through Thannal and learn from their own life experiences about why they have chosen for a natural building.
Workshops are open to everyone regardless of the profession they belong to. Anyone interested can attend the course and learn about the simple methods. We encourage families and kids being a part of this course as it integrates everyone in nature and shows a path to how buildings can be made causing less harm to the environment.
We have workshop for precise objectives with variations in the schedule so as to suite the demands of distinct groups and for clear-cut understanding of the fundamentals of the specific subject.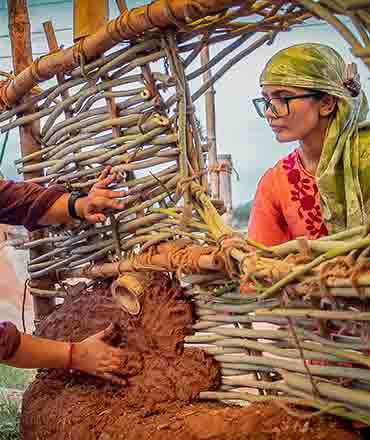 Quick 2-Day Combo Natural Building Workshop
Experience natural building in a 2-day workshop with hands-on training and self-paced online learning, accessible to all. Join us for an enriching journey.
Location: Tiruvanamalai, Tamil Nadu.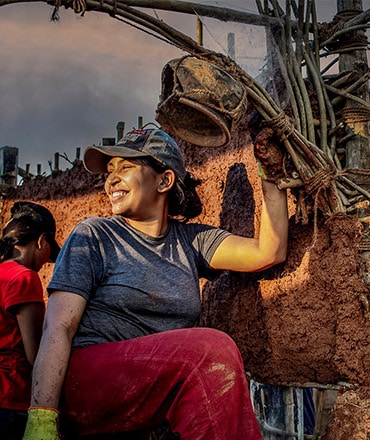 5 Day Combo Natural building workshop
Experience our 5-day combo natural building workshop in Tamil Nadu, India. Gain hands-on training and lifetime access to our comprehensive Natural Building online course. 
Location: Tiruvanamalai, Tamil Nadu. India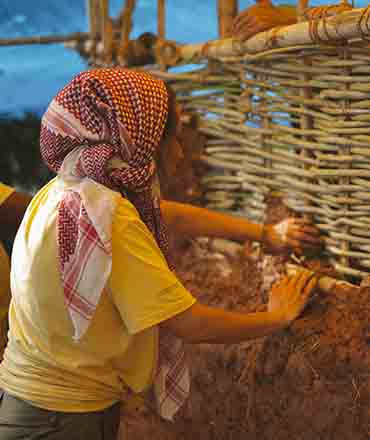 Extensive 10-day Combo Natural Building Workshop
Detailed course in Natural Building including Foundation, Wall Systems, Flooring, Roofing & Finishes. Includes Site Visits to our projects and old mud houses.
Location: Tiruvanamalai, Tamil Nadu.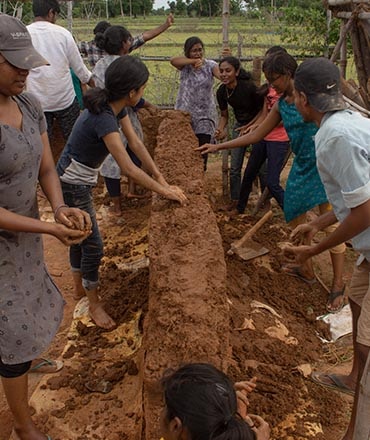 Awakening workshop for Students
This course is exclusively for groups of students from colleges, institutions, or universities, offering a hands-on experience in Natural Building with a focus on rural studies.
Location: Tiruvannamalai, Tamil Nadu, India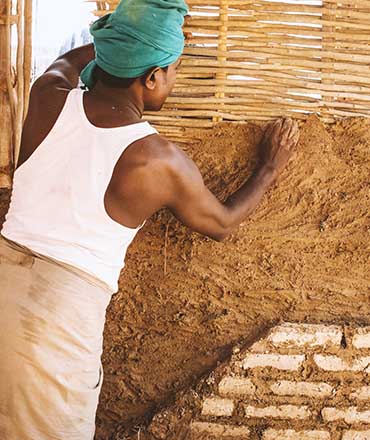 This workshop is exclusively for native villagers, who knows only their language and changed into an alternate lifestyle, working deeply in natural farming, oil extraction etc.
Location: Tiruvanamalai, Tamil Nadu.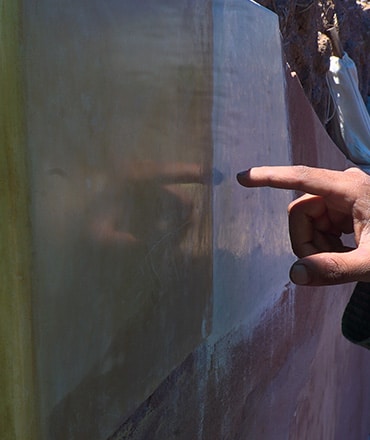 REVIVAL WORKSHOP: THAPPI-ARAISH PLASTER
Hands-on learning Lime in form of Thappi- Lohi & Araish Plaster and Lime Flooring from master masons from Rajasthan. Through this workshop, we attempt to revive this traditional method of plastering.
Location: Tiruvanamalai, Tamil Nadu
Explore Our Natural building Workshops videos
Completed Workshops
Over 50 +  hands-on training programmes were conducted and 1500+ people trained