Journey of Thannal series
Last year was an important year in the growth of the Natural Building Movement in India, Thannal is happy to share the progress of works in the dimensions of documentation, research, publications, experimentation, workshops and helping people build homes. Here we present Thannal's annual newsletter for April 2018- April 2019.
Respecting a Mason Series: Rajasthan first season conclusion
Master mason Dawood Ibrahim Muwal leaves Thannal after two years of work with us. His major works include making Multipurpose Water tanks, Grey Water Tank (link here) and traditional Rajasthani Lime Plasters (Link here).
Thannal team founders, Biju Bhaskar & Sindhu Bhaskar were in Research of Traditional Natural Building Methods of Rajasthan, for one month, travelling to different parts of the state. (link – Knowing Rajasthan, Sardarshahar- Land of Limestone buildings)
After this research, Thannal team along with Master Mason & other local artisans host the first Revival Workshop in Thappi-Lohi-Araish Plaster (Traditional Rajasthani Lime Plasters) in Sardarshahar, Rajasthan, in May 2018. (Link: Revival Workshop)
Islamuddeen Muwal, a younger mason from the same family, joins Thannal. He is a Lime Mason and by joining Thannal he has started his journey in Mud. He is part of various explorations under the guidance of our Founders.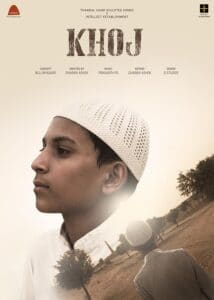 'Khoj' – Natural Building Music
After the Revival workshop, second song in Thannal Natural Building Music Series, 'Khoj' was shot in Sardarshahar. Participation from the younger generation of the artisan family in the making makes this initiative more special. The song is produced to make people aware of the importance of Natural Buildings, and the participation of the youngsters from the mohalla (community) makes themselves aware of the significance of traditional craft their forefathers practised. (See the teaser here)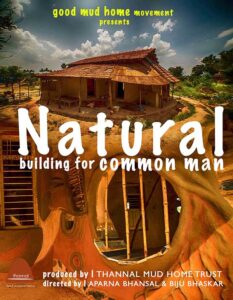 Video Documentation & Web Series
To spread construction practices not harming nature among the masses, Thannal as a publishing platform has decided to produce more videos on different techniques in mud construction. Aparna Bansal, a filmmaker based in Delhi joined us in August, after which we had published important documentations of Earth-bag studio construction, Natural Farming & Living etc. Earth-bag Studio documentation has already crossed 1 million views on YouTube (link to YouTube channel).
Moving further ahead, we have decided to create a web series and book explaining the basics of construction Natural Building. The series is titled 'Natural Building for Common Man' (see the trailer here). It will be made in four languages, Malayalam, Tamil, Hindi and English. Money required for the series is going to be raised through a crowd-funding campaign. This will be one of the major priorities scheduled for 2019.

Connected with this series, we started with a two-day Natural Building Camp for Common Man, in which up to 70 people participated. We hope to continue this as an annual event. (see video here)
Do you want to study Natural Building Online ?
Carry the world of learning about Indian Natural Building in your pocket, accessible from anywhere around the world.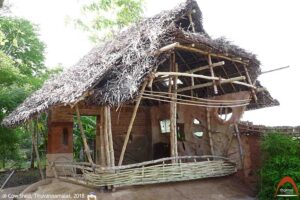 Cow shed in Thannal
As a part of 10-day workshop held in July, we constructed a Cow Shed on our campus. This was the first step towards becoming more self-sufficient for our needs, a step towards Natural Living. Animal derivatives like Cow Dung, Cow Urine, Curd etc. are important ingredients of Natural Building (See photos here).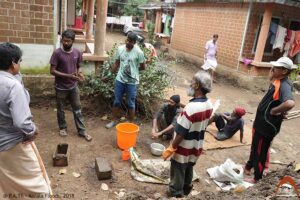 Kerala Floods & P.A.Th
After the devastating Kerala Floods, Thannal Team did travel through the affected regions exploring How Natural Buildings behaved during the Floods. We did find many examples where old buildings survived floods, where the modern buildings failed to. We also took classes for people on how to use the excess mud washed into the homes and rebuild using Natural Building Methods. (See photos here)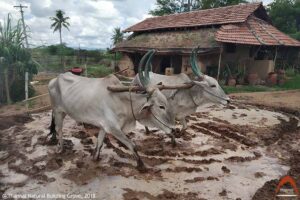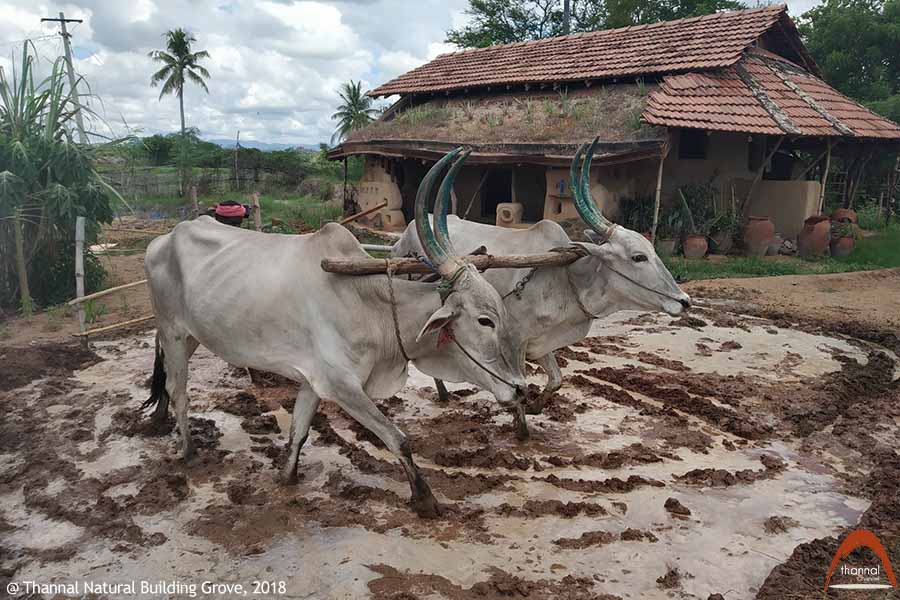 Thannal Natural Building Grove
Natural Building and Natural Living, both complete each other. We have started Natural Farming on our campus, under the guidance of Chidambara Raaja from Madurai. Herbs and trees required for Natural Building were planted in our land, along with vegetables and other products required for the Kitchen. Due to the limited water sources, we have installed drip irrigation. Since our Grey Water Tank is functional, the freshwater requirement for the grove is reduced. We have involved local farmers in our farming so that we can inspire them to change into farming carefully of nature. (see video here)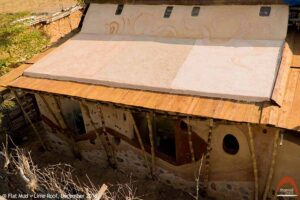 Flat Mud+Lime Roof
We have explored one of the Flat Mud+Lime roof types from Rajasthan, the Khiru Roof in our Learning centre, using different leaves, stems of plants and Lime Crete. The video documentation is not yet published, will be published under the 'Natural Building for Common Man' web series. (See photos here)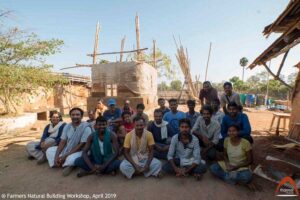 Natural Building, Natural Farming are both important aspects of Natural Living. So we took our second step in April 2019 by conducting a four-day workshop on Natural Building for deep-rooted Natural Farmers from Tamil Nadu. During this workshop, local farmers who work with us in Natural buildings also got introduced to the importance of Natural Farming. (see photos here)
Thannal Mud Home Trust
Thannal has been registered under the name Thannal Mud Homes Trust and have applied for 12A tax form now. We hope this will be a benefit for the growth of Thannal Natural Building School, which will be the first school in India for Natural Building.
Research & Tests
Thannal has been associated in Research with Prof. Lakshmi from CUSAT, Cochin. We have been guiding her for her research on Natural Plasters. We hope the research will be published this year.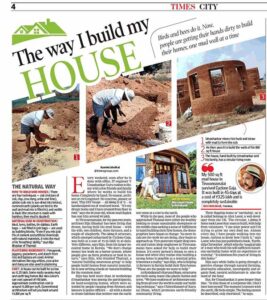 Owner Build's After Workshops
There has been an increase in cases of our workshop participants doing owner's build after getting hands-on training. We were happy to see participants like Uma Shankar ji, who was doing an Owner's Build after our 2-day Essentials of Building with Earth workshop, come to attend an advanced course before doing plastering of their house (read more). We hope students of various construction disciplines attending our workshop will also carry forward the practice of Natural Building.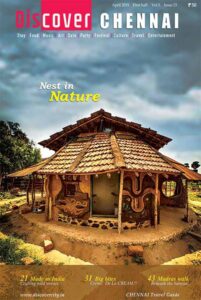 Natural Buildings in Indian Media
Natural Buildings by Thannal were portrayed this year by Puthiyathalaimurai TV, a Tamil news channel, in their weekly telecasted program 'Veedu' (see video here). The Natural Building movement was also featured in Better India (link), Discover Chennai (link), Times of India (link) and Brut India (link).
A Documentary on the founders of Thannal by the Center for Study of Religion & Society of UC College, Aluva, Kerala has been shot, expected release in June 2019. A book on the same title will be also released.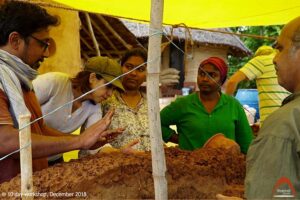 Workshops by Thannal Natural Building School
During the last year, almost 400 people from different walks of life attended a workshop by Thannal Natural Building School to gain hands-on learning about mud construction techniques. Many have started to build their own homes and designers, other professionals in construction have started making changes in their practice. Through workshops, many students and youngsters also realised the importance of indigenous ways of construction, which are often looked down on by many due to ignorance and lack of knowledge. (see more details here)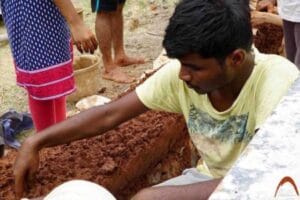 Two students from Thannal, Sundar Rajaganesh and Gughapriya Elango has completed their studies with Thannal and moved ahead.
Karupswamy Pandi, a civil engineer who has Farmer's roots has joined us as a volunteer at the Seed Bank project, after attending our two-day workshop from the money he has collected from his friends. He is actively part of site works, workshops and translations of publications (Weaving walls book) into Tamil.
Muhammed Muzammil, a young photographer and video editor, joined us for Web Series "Natural Building for Common Man".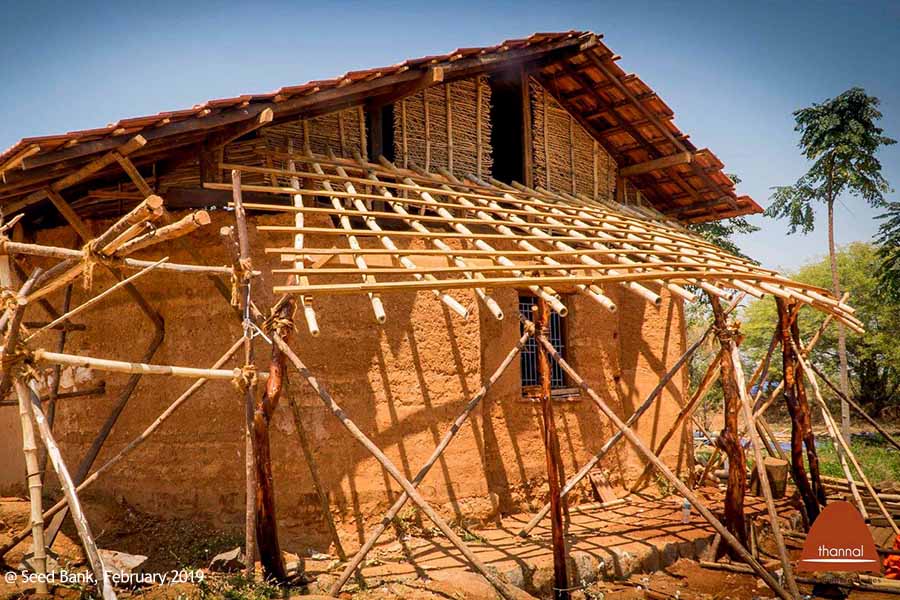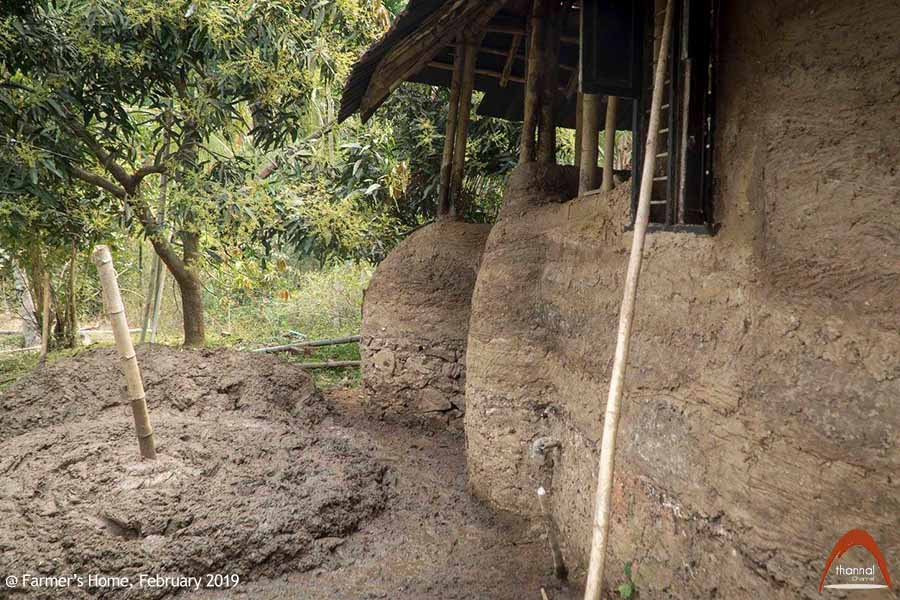 Learn about Natural Buildings through our