We really want to Re use old casuarina poles and bamboos (poor man's timber). Casuarinas will get harder when it gets old. Most of the materials were ready on site. We collected different stones in different size and shape from nearby land for a Rock game.
We started with common living room as first phase for our cob homes. Two natural colours were used for the grid as well as for the curved wall of cob foundation. For the basic grid points we used red mud and for curves we used lime powder.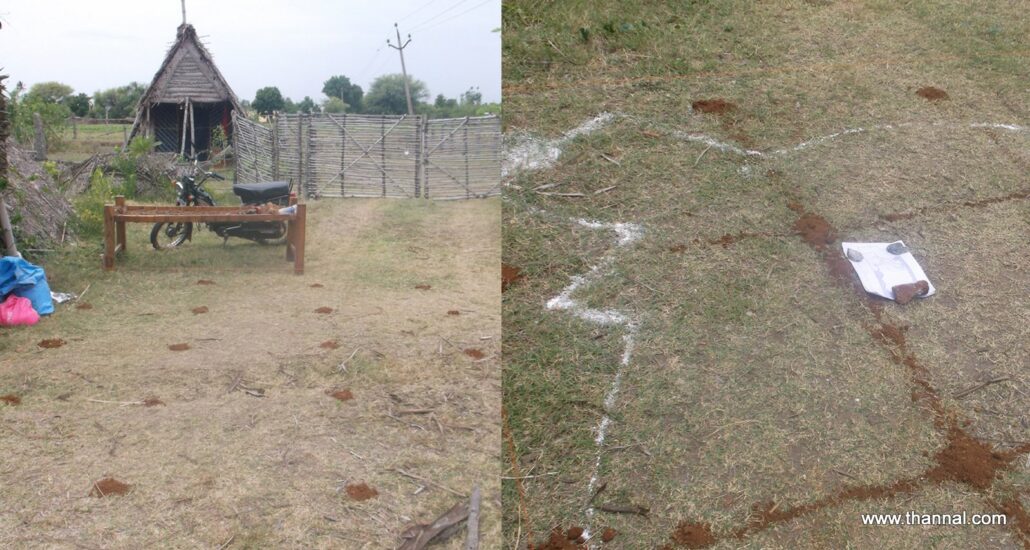 This grid pattern really helped for marking curved walls. Cob walls can be attached for future expansion, so we kept two tales on both ends. After digging the foundation we kept PVC pipe for the casuarina poles and pour cement inside, so that the poles wouldn't get damaged.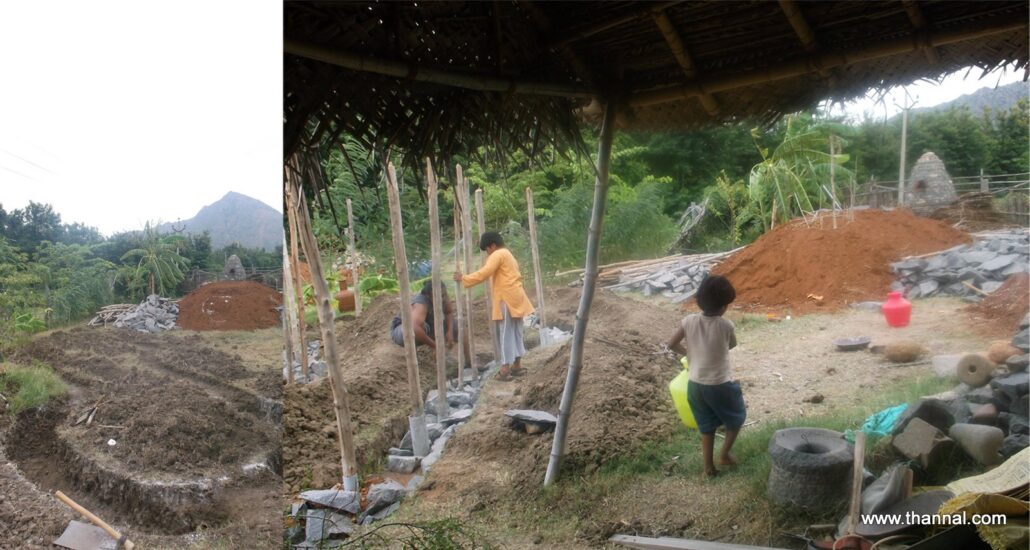 For foundation mortar we thought of using cob and lime. Here we mixed lime and red mud in 1:10 ratio and kept it side by side. We are planning to keep it for minimum 4 days and drill small holes and pour water on top of the piles.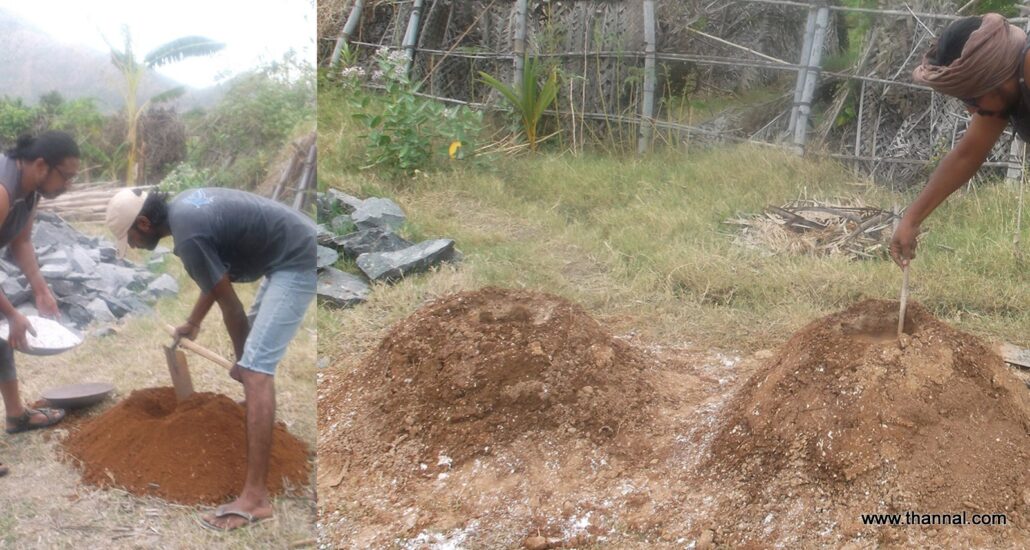 Mean time climate in Tiruvannamalai, Tamil Nadu is changing. There are chances for rains and we had heavy rains in other part of India this year. So we called our bamboo worker friend for help and going to start roof work to prevent our Cob walls.
Do you want to study Natural Building Online ?
Learn Indian Natural Building Anytime and Anywhere with Thannal!.