Rain started in Tiruvannamalai, so we started our roof work to protect our Cob walls. Below is the video of doing our Palm roof.
We took our center point for the main wooden pole away from the structure to get more height for shade as well as for having a loft near top most area of the center wooden pole.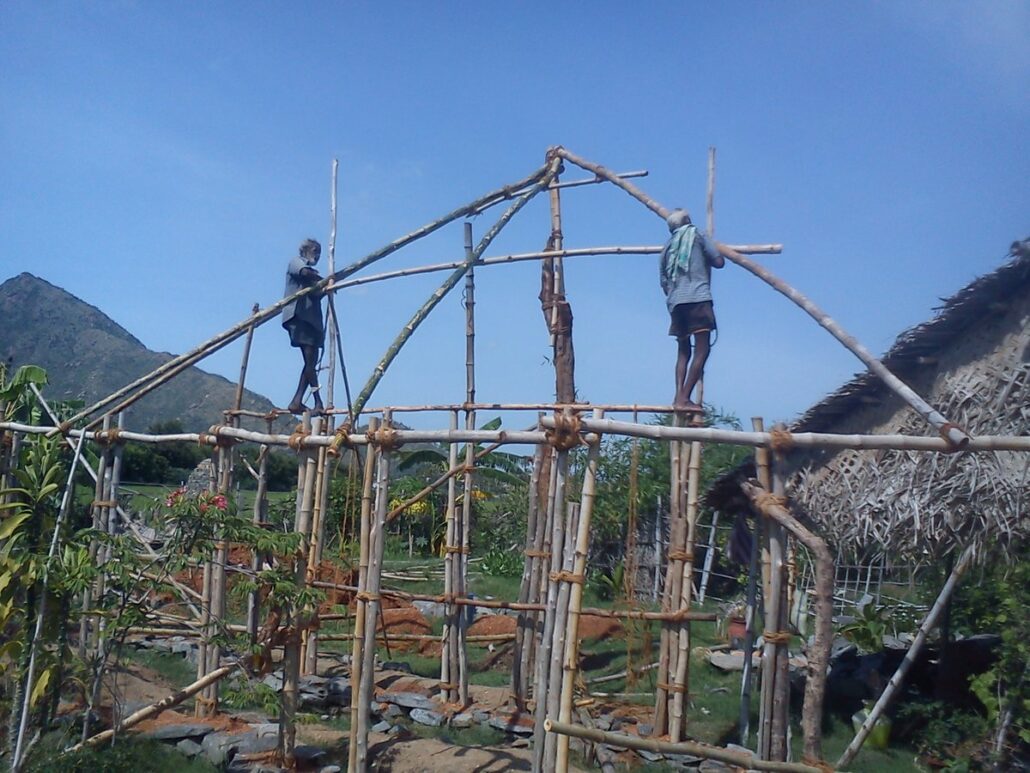 We are lucky enough to get this 18 feet height wood from nearby village. Tied rope at the top most point in different direction to see the pitch of the roof as you see in the above photo. Roof pitch was not enough so we attached bamboos to add height for the main pole.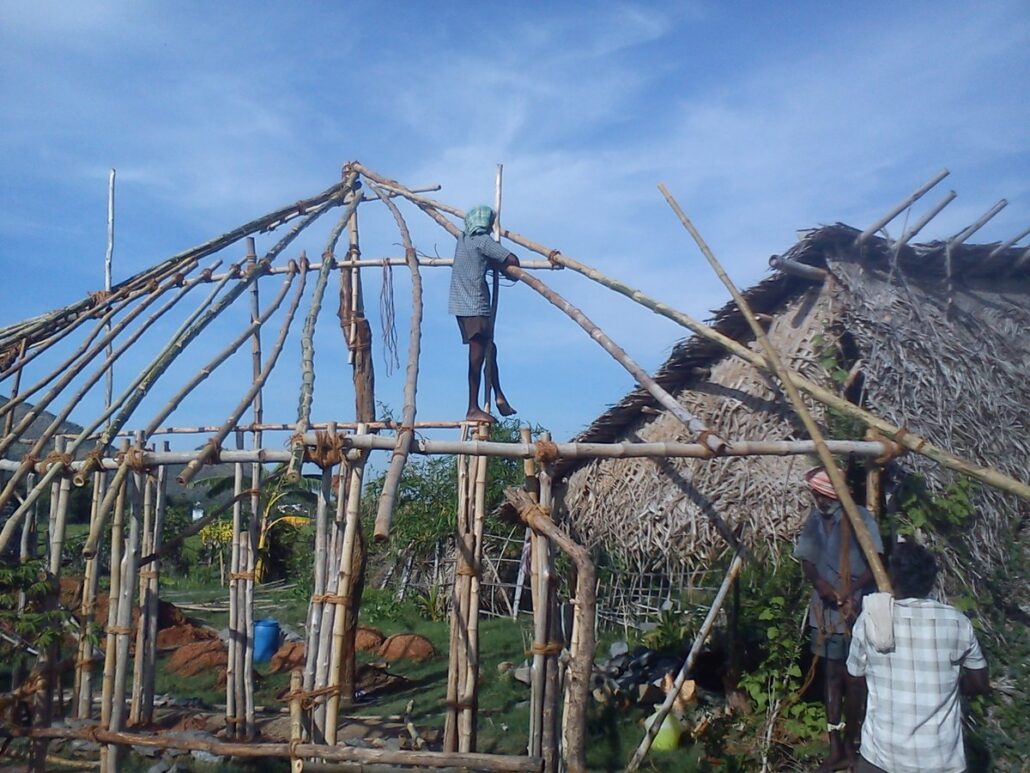 Main 22 feet bamboo poles act as the main rafter to hold the weight of other bamboos and palm leaf cover on top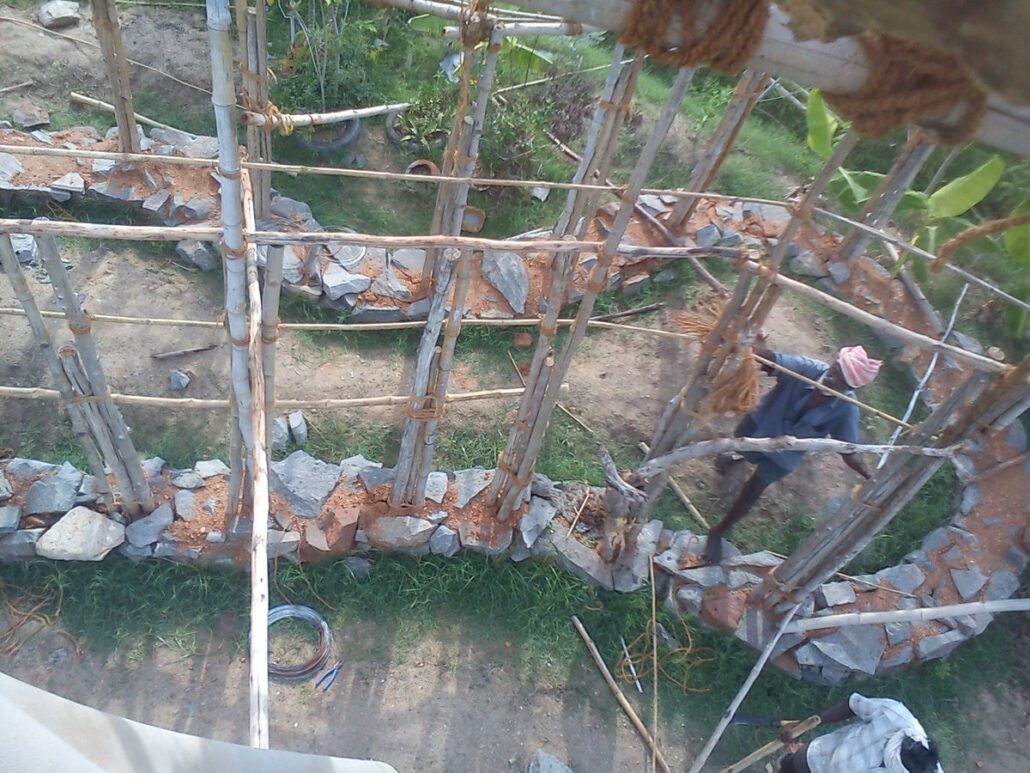 Top view from the main wooden pole showing the shape of the foundation and the bamboo columns to hold the main rafters. So the lower part of the roof started taking its shape naturally.