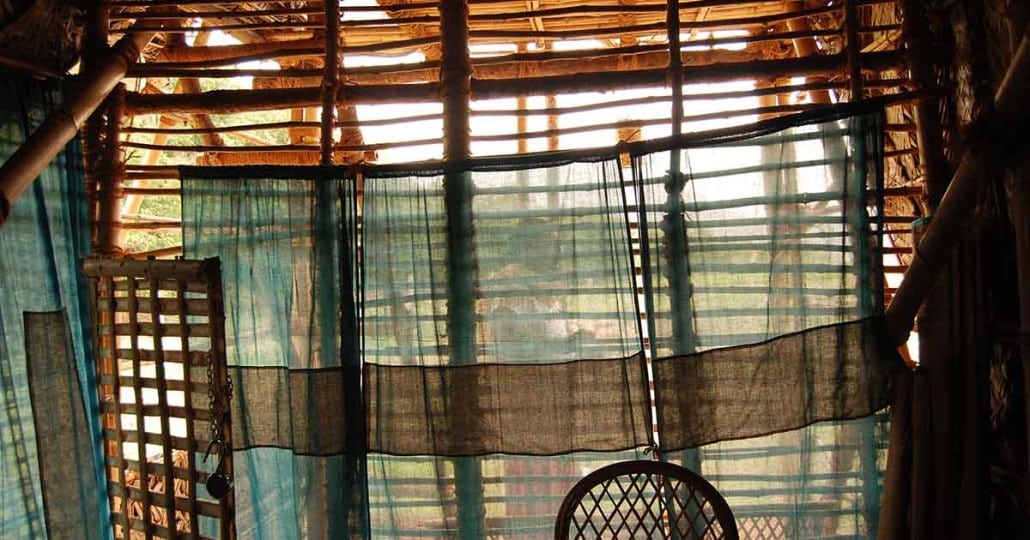 Whole idea was to start a small bamboo hut
But we decided to make a strong hut with a loft (here in Thiruvannamalai, Tamilnadu they call it Parni for a loft). Later use mud to cover this construction (wattle and daub method).
Bamboo construction stages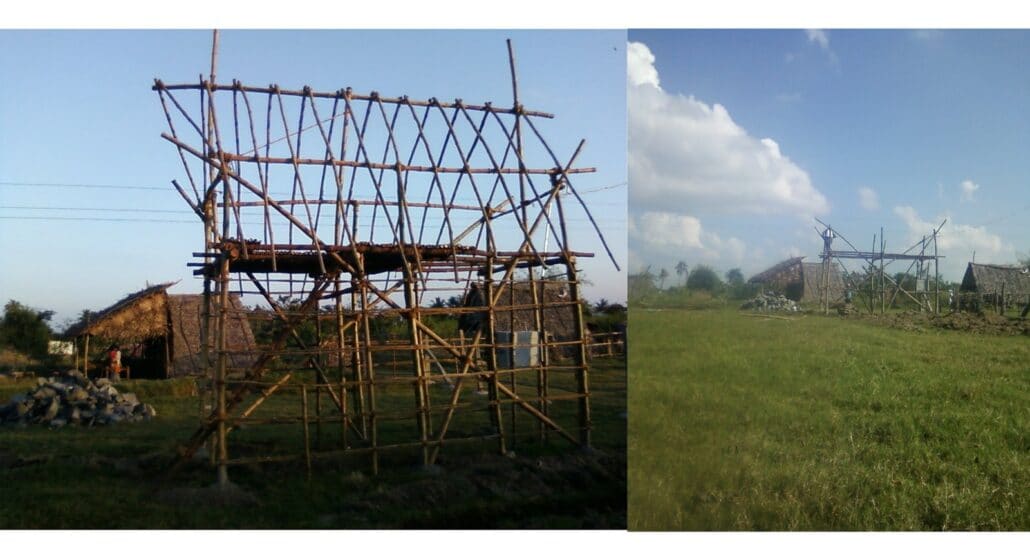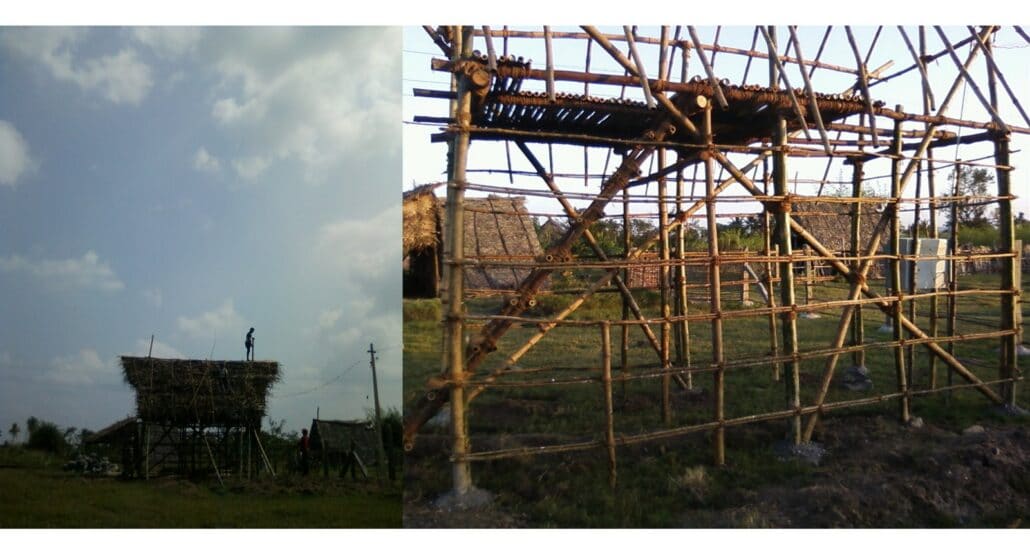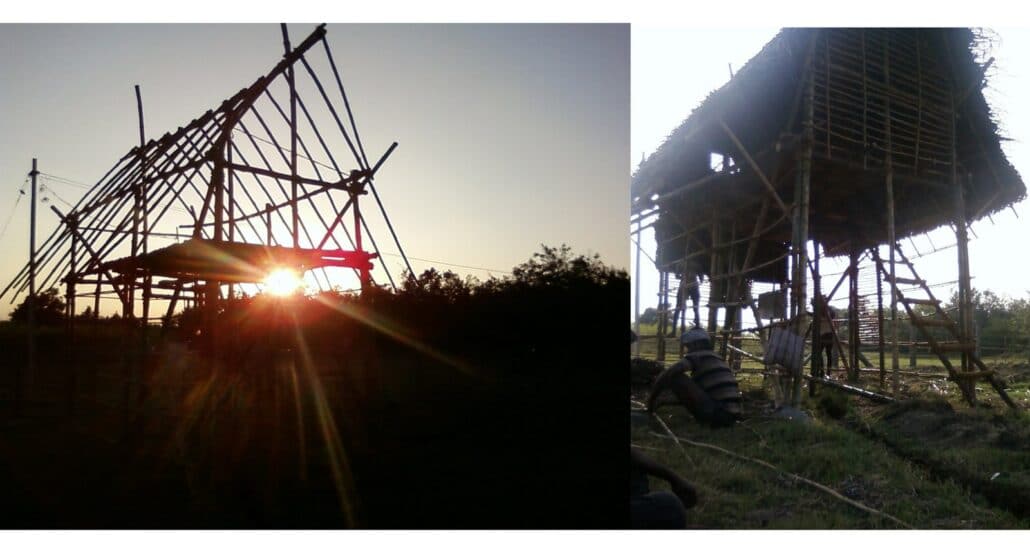 Do you want to study Bamboo course Online ?
Carry the world of learning about Indian Natural Building in your pocket, accessible from anywhere around the world.